Hearts to Doctors
The event was created to appreciate the work of first-line emergency health professionals.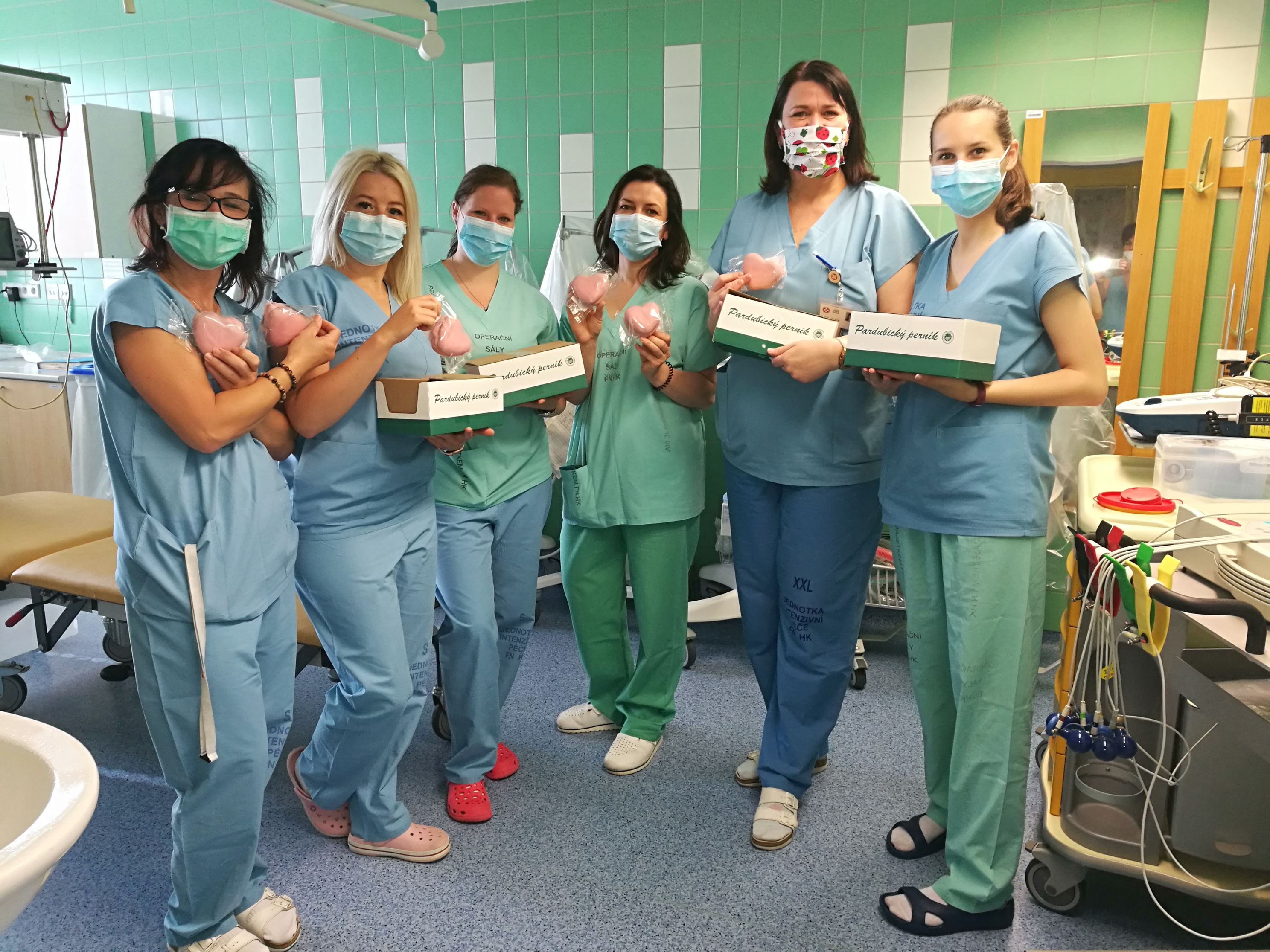 Thanks in the form of heart-shaped gingerbreads were received from us by doctors and all staff at first-line departments of the selected hospitals. These specifically involved the University Hospital of Hradec Králové, the Pardubice Regional Hospital and hospitals in the towns of Ústí nad Orlicí, Svitavy, Chrudim and Litomyšl.
For the first-named institution, this targeted Department of Anaesthesiology, Resuscitation and Intensive Medicine (KARIM) and departments of pulmonology, infectious diseases and paediatrics, the hospital lab and members of field staff taking samples.
KARIM - physicians from this department sent us their thanks in the form of the photograph below.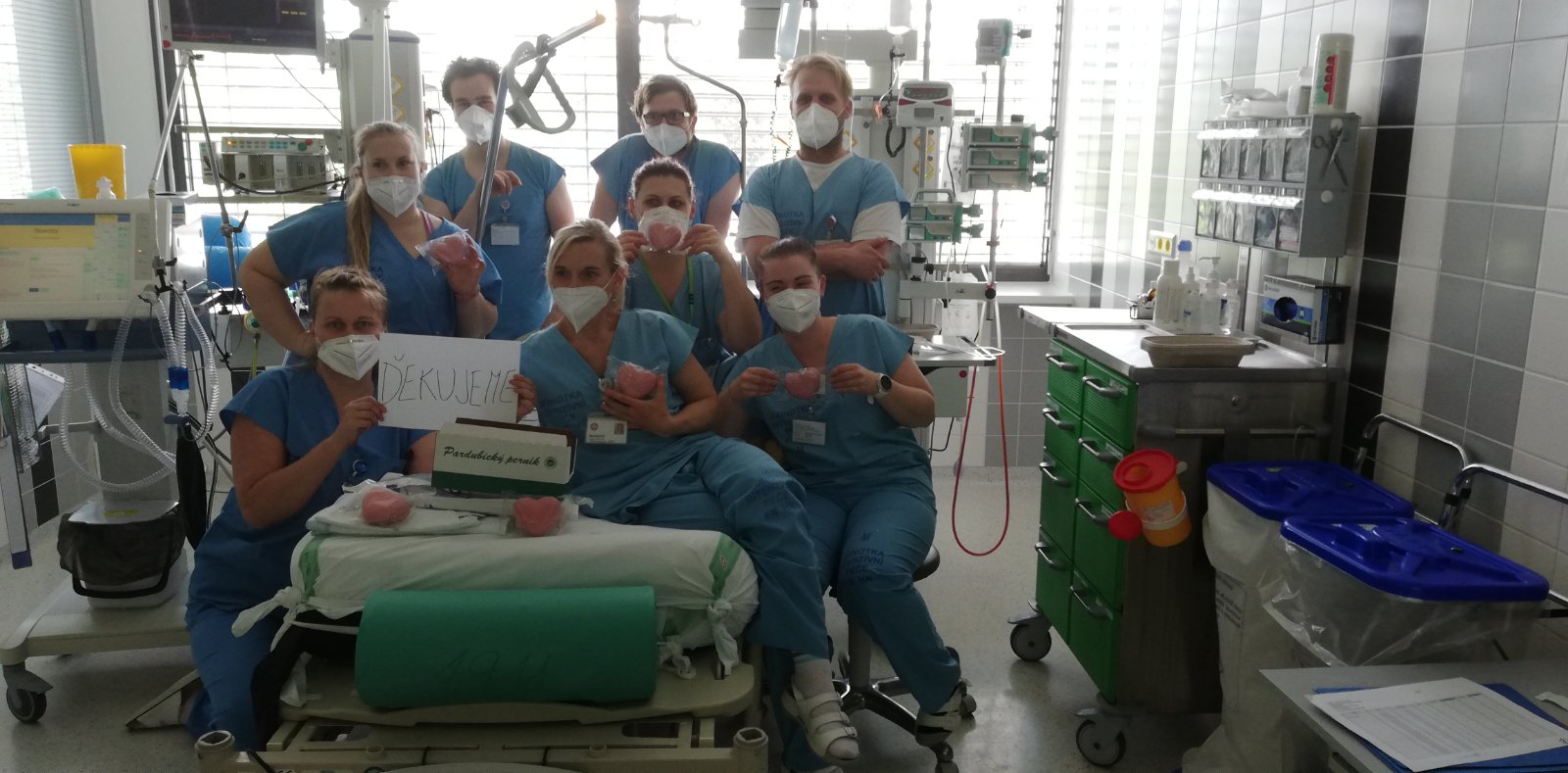 Healthcare professionals from the UHHK PEDIATRICS CLINIC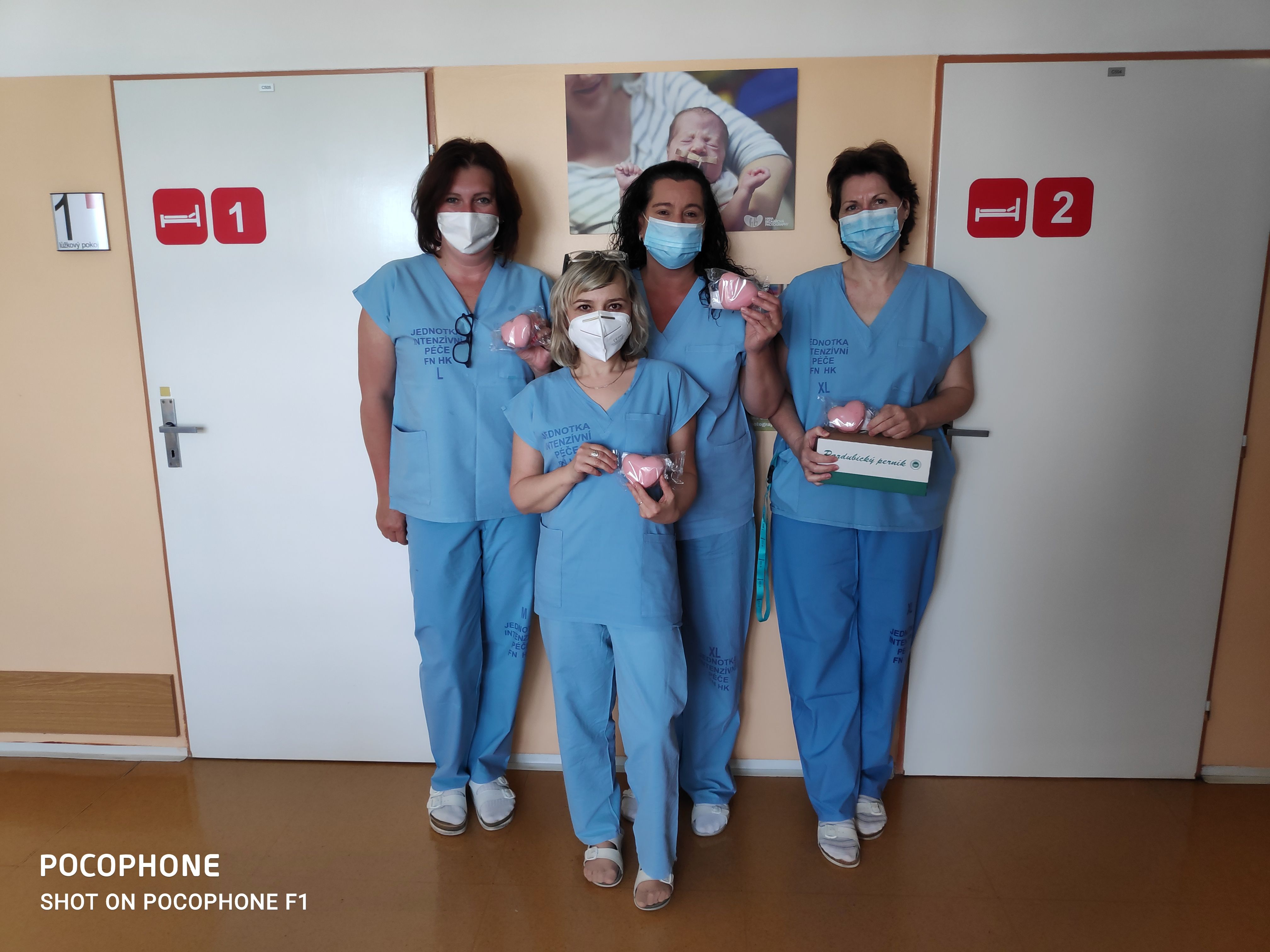 Members of Pardubice Regional Hospital's staff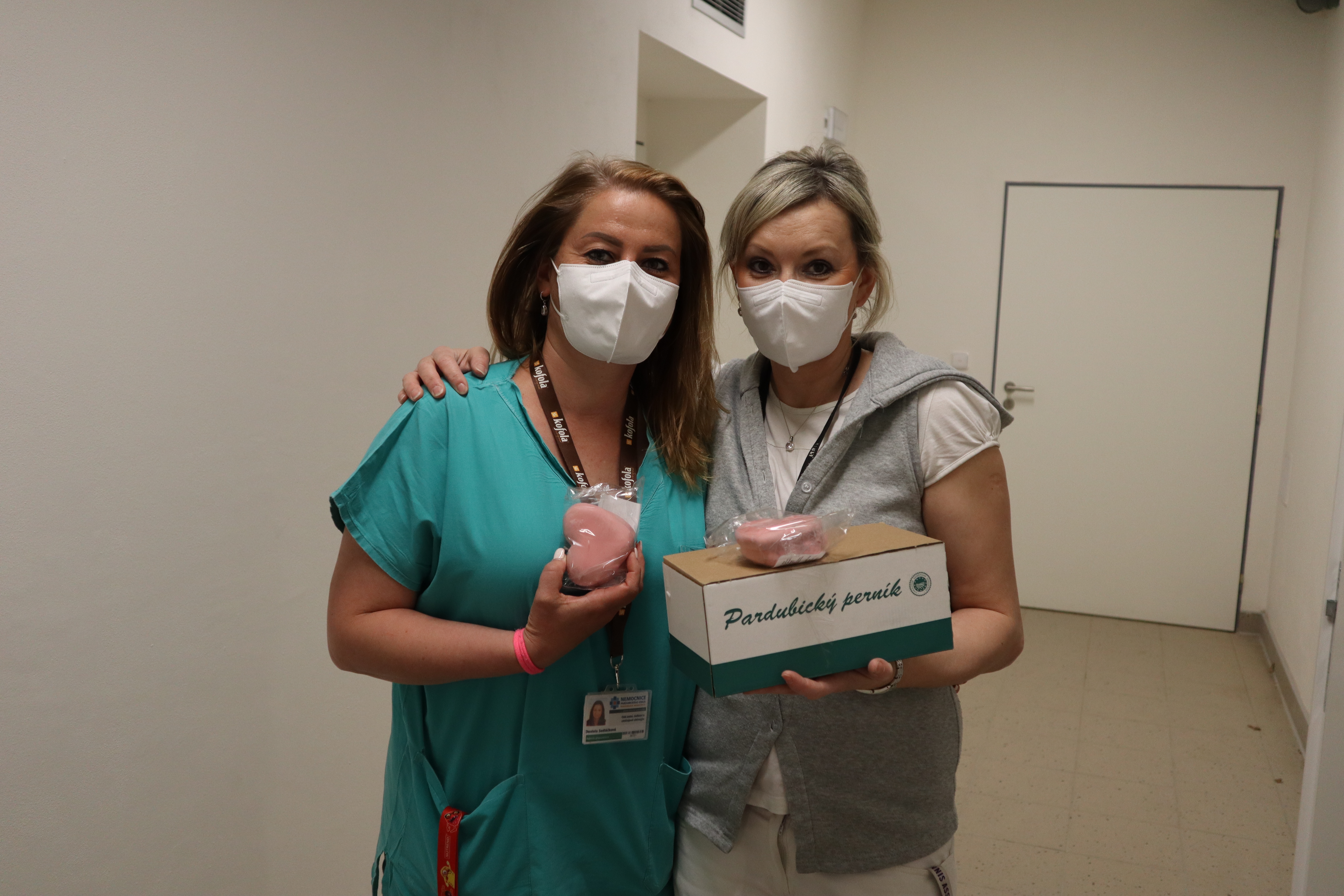 Big thanks go to all of these people for their dedication to their jobs.